Showing 10 news items per page
Torpoint Christmas Lights - BIG thank you!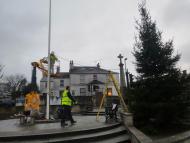 A very big thank you to everyone involved with putting up the Christmas Lights and Christmas Tree yesterday, this year the tree is sponsored by Torpoint Post Office and Shop. Thanks to the Kernow Aerials team, Declan from Armada Electrics, Tartendown Nurseries in Landrake, Local Community Markets for funding the tree lights, Shaun Huggins and his crew, Torpoint & Rame Peninsula Lions and everyone else who volunteered, and the Town Mayor for providing the refreshments! Please follow the Torpoint Virtual Christmas Lights Switch On Facebook page.
Torpoint Town Councillor -Vacancy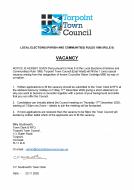 Your Town Needs You! Are you interested in your local community? Would you like to have your views heard when it comes to shaping the future of Torpoint? Why not consider becoming a Town Councillor.
Read full news item
HMS Raleigh Press Release
Captain of HMS Raleigh releases statement re Covid-19
Read full news item
Highstreet Shopping Update
Cornwall Council Update
Read full news item
Torpoint Town Council - Councillor Vacancy
Vacancy for a Councillor East Ward
Read full news item
Grant Funding Available from Torpoint Town Council
Grant funding
Read full news item
INVITATION TO TENDER
Torpoint Town Council wishes to publish an Invitation to Tender from suitably qualified consultants to undertake a Swimming Pool FEASIBILITY STUDY to be conducted for a proposed Swimming Pool to be located in Torpoint, Cornwall. Those wishing to see the Scope of Requirements and have further information on the Invitation to Tender should contact the Town Clerk & RFO. The deadline for the submission of a tender to be considered is midday Friday 11th September 2020.
Removal of Cornwall Council operated Recycling Banks
Removal of banks
Read full news item
Contacting Your Local Policing Team
If you, or indeed any members of the public, have a non-urgent matter that you / they wish to bring to the attention of your / their Local Policing Team, then the easiest way of contacting them is as follows : Go to this Devon and Cornwall Police web-page here - https://www.devon-cornwall.police.uk/your-area/
Read full news item
Planned Full Re-Opening of Fore Street Retailers Torpoint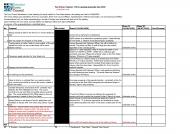 Following a virtual meeting attended by representatives of the Torpoint Town Council and Fore Street Retailers, the following proposals were discussed
Read full news item
Showing 10 news items per page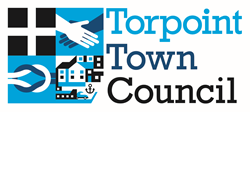 Contact Us
Town Clerk & RFO: Milly Southworth, Cert (HE), BA (Hons), FSLCC
Torpoint Town Council, 1 - 3 Buller Road, Torpoint, Cornwall PL11 2LD
☎ 01752 814165